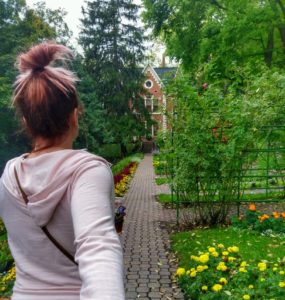 Throughout our lifetimes we have numerous relationships that come and go. With each relationship we encounter, we development ourselves further. We learn more about who we are through others. We discover what it is we want in a friend and in a life partner through connection and attachment, and we further develop our own values and morals based on our interactions with those we surround ourselves with.
It's no secret that relationships are both tough and life changing. They offer so much to us; relationships are the basis of human life. We are completely motivated by our desire for human interaction. Everything we think revolves around the impact it'll have on our relationships. It's the interactions with those around us that create a feeling of wholeness; our desire for human connection makes up the entirety of our lives.
As I previously stated, relationships come and go. It's the 'go' part that gets tough, but it's also the 'go' that creates resiliency within ourselves. It changes us, makes us stronger, and gets us one step closer to solidifying what kinds of relationships we want to surround ourselves with. The 'go' is typically the break up, or the decision to end a friendship. These are the rough patches that cause pain, and take a lot of time to heal and move on from. It's not easy. It's hard to let go of people we feel attached to, partly because we devote a lot of our time to the attachments we have with people. But to be attached isn't necessarily what we want in a relationship…
Connection gives you power, attachment sucks the life out of you.
Let me further explain….
I was recently educating high school students on healthy relationships. We were discussing what makes a relationship unhealthy, and one student mentioned being "attached at the hip".  This made me think about the meaning behind the phrase "attached at the hip" and where it came from.  After giving it some thought, it dawned on me that there is a huge difference between connection and attachment, but often times we combine them to be one in the same.
We all witness or personally experience those relationships that just go through the motions, or settling, as some would say. It's being too comfortable, being too content and not knowing how to leave because you've formed an attachment to their presence… Like we do not know how to move on because we have developed an attachment to having that person around, and we fear what people will think if we stray from the 'norm' or what they were expecting from us.  This is attachment.  We attach to people and do not know how to function without them, regardless of whether or not it is healthy or what we really want.
To attach means to join together or fasten to something. For example, we attach to our phones because we have developed a habit; a feeling of not being able to get by each day without it in our presence and constantly in reach. A habit of just having it around and knowing it will be there. We always know where our phones are at any minute….Now how unhealthy does that sound when we say that about relationships?
What we really mean to be seeking when we form an attachment to someone is a connection. Connection is unconditional love. It's an unexplainable bond to someone, sometimes unexpected. Ever hear or use the phrase, 'we just clicked' or, 'we just connected'?
It's an understanding of someone that supersedes the other relationships in our lives. Sometimes it is the feeling of knowing someone despite not spending a lot of time with them. It can be finishing each others sentences, or being able to feel what the other person feels; being able to read the other person. It is a feeling of knowing….You just get each other, and sometimes it's hard to put that into words. It's sharing our true selves, our deepest secrets, without fear of the other person judging. It's feeling complete, understood, and allowing each other to make mistakes. It's being away from each other and having trust that your connection is strong enough to endure turmoil, and confident enough to overcome differences. Finding connection is powerful; it gives us confidence.
Connection is having common interests.
Our minds are wired to connect to people, we need it…We crave it. There is nothing more satisfying than finding connections with people and exploring them. To expand ourselves by interacting with others on a deeper, more meaningful and whole level. We are happy when we are connected.
Take some time to dissect your relationships. Be honest with yourself; there is nothing to fear. Ask yourself the tough questions. Yes, we will have superficial relationships in our lives, most relationships we have  are superficial…or 'surface-level'. Sometimes we just attach to people based on outer circumstances. But you have choice in the matter, you have the ability to come and go in people's lives. You decide why you want to move on or stick around. You choose what it is you're seeking in your relationships, and what you ultimately want for your life. Go after it.
~Maybe it's not about the length of time you've known someone, maybe it's about instant recognition on an unconscious level…Connection doesn't care what society tells us, your Soul will be pulled to the place it belongs.
-keep shining