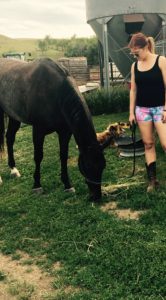 Why is it that when we turn into full-time working, tax paying, house cleaning adults we forget to have fun? We take life too seriously and don't laugh as much as we should. We lose our ability to be spontaneous and we forget the importance and excitement of being immature.
We were all kids once, and for some of us those are the best memories of our lives. We didn't have an agenda, no ongoing stressors, and life consisted of having fun by using our imagination and acting impulsively. Being a kid consisted of enjoying the little things which made us happy. We were at our most simple and innocent selves.
The good news is we can still incorporate that mindset into our lifestyle as adults. We should never let go of our 'kid-at-heart' mentality. We all have a child inside of us that still wants to be carefree, laugh, and act immaturely. There is no reason we need to repress that kid inside, but instead should embrace what that brings out in us.
So how can we remember to play more and work less, you ask? Here are my thoughts…
First and foremost, don't forget to do the things that brought you joy so many years ago. Whether you walk by a tree and have an impulse to climb it, or you want to eat the popsicle that will turn your mouth blue, paint a picture, or have an urge to dance in public…Do it! Those were the things that made us happy as kids, and we did them without thinking twice about it. As adults, we care too much about what others think of us, and focus too much on what needs to be done versus what we want to do.
Other areas we neglect as we get older is our creativity and imagination…. Creativity is why our world is so advanced, so never lose site of your imagination. Imagination is what helped you morph into the savvy, sophisticated human you are today. Our imagination is what motivated us to be creative, to make things up, to play things out, and to be curious. By using our imagination we learned about what we loved, what we were passionate about, and what we fantasized for our futures. We created so many incredible things by using our imagination; forts, drawings, silly jokes, games, lifestyles, costumes….The list goes on and on!
And in case you don't recall…we forgot and forgave as kids. I do not ever remember holding a grudge against my sister when she forced me into blue jeans, frilly socks, and bows when all I wanted to wear were cowgirl boots and sweat pants (I screamed bloody murder every.single.time)…We moved on, and remembered the importance of still loving those in our lives who were important to us, even when they made us mad. As kids we did not judge people or talk badly about one another. We loved unconditionally, it was that simple.
And weren't all of us annoyingly curious as kids? Always asking questions, and always exploring. Think about how much we learned by being curious and asking the "why's" to everything adults said and did. But now that we are adults, we feel that asking a question makes us irrelevant or is something to be embarrassed about. We feel vulnerable when we ask questions and when we do not know the answers to everything. Asking questions and being curious is how we learned and grew as kiddos, and we cannot let our egos distract us from the importance of that. Nor can we judge one another for not having the answers. There truly is no such things as a stupid question, how would we know otherwise? There is so much truth to the simple saying, you don't know what you don't know.
Of course over time we have gained more responsibilities and stressors, but do not forget to be who you truly are. Who you are resides within the kid that lives in your heart; it's where you came from, your passions, your curiosity, your endless love, your simplicity, your creativity and imagination. Our time is precious, and no day should go without doing something we love and being who we are. Make time to laugh each and every day, be impulsive, and eat that blue popsicle.
Can you remember who you were before the world told you who you should be? ~
-keep shining