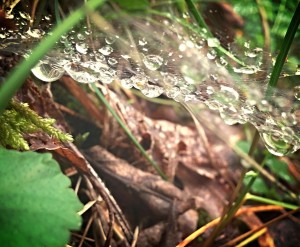 Happy Thanksgiving week everyone! Of course, since it's the season of giving and thanks, a blog focused on these wonderful topics feels necessary. There is nothing better in this world than the holiday season, am I right?!
I'll be honest with you and admit that a small part of me feels so guilty around this time of year. I am fortunate to have a happy, healthy, and loving family to spend the holidays with.  I am always looking forward to the holidays because of how much I enjoy being with my family. The reason I feel guilty is because in my daily work as a social worker I spend time with children who have never celebrated a holiday. Never celebrated a holiday… Can you imagine that? Daily, I spend time with children who have never been given a gift, and do not know how to unwrap a present. I spend time with children who do not know who their family is and have no one to celebrate with. I spend the holidays explaining to children who Santa Claus is because they have never heard of him. I have seen children celebrate holidays in residential facilities and do not have any family come to visit them. I have seen children who do not know where their siblings are during the holidays and are worried about them. I have seen children's behaviors escalate over the holidays because they do not know how to process the emotions that they are feeling during the holiday season. These children listen to other peers in school talk about their holiday festivities and their families, their new gifts…Can you imagine how that must feel? It is difficult for me to take time off of work to enjoy this special time of year without wanting to take all of my clients home with me! For me, this time of year makes it hard to separate work from home life.
I think it is SO important this time of year to truly think about what it is we are thankful for, no matter how big or small. There is always something to be thankful for. I would challenge all of you to physically write down a list of all that you are thankful for this year. Hopefully you are overwhelmed with positive feelings when you can look at that list and think of how fortunate you are to have countless amounts of wonderful things and wonderful people in your lives! Be mindful of the positive aspects of your life and be thankful for them.
Focus on the beauty of this earth. The sky, the changing of the seasons, the sounds of nature… Be thankful for the beauty that surrounds us every single day, and that we so easily overlook.Think about all the obvious wonders in our lives that we overlook. Focus on those 'things' that we forget that we have the luxury to enjoy…Every.Single.Day.
I would also challenge you to do one good deed this holiday season revolved around helping others. It feels SO good to give back and to help those less fortunate than ourselves. If you have children, I would encourage you to get them involved in the season of giving as this time of year can be such a fabulous learning experience for children.
Why is it so important to give back and be thankful this holiday season, you ask? Just remember those children I mentioned above and try putting yourselves in their shoes.
As a social worker we try to make the holidays such an exciting time for the individuals we serve. We try making it special, unique, memorable. This can seem impossible at times, and sometimes I feel defeated… There is truly nothing I can do to make this person feel loved around the holidays. But, I can be there for them and I can give back somehow to make their holiday experiences just a little bit better, a little more meaningful, and help them create moments worth remembering.
I want people to know that lending a helping hand during the holidays does not go unnoticed. It does not matter how big or small your contribution is, you can make a difference. You can help in making the holiday season be positive for those who have never experienced the warm, loving feeling this season provides to most of us. And please, enjoy the holiday season you are fortunate to spend with your friends and family, making memories and eating all those comfort foods…After all, calories don't count during the holidays, right?!
It feels good to do good for others.
-keep shining, and have a safe and memorable Thanksgiving.