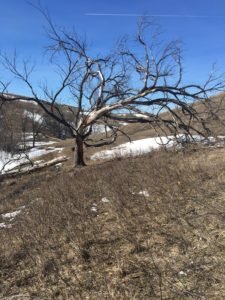 Can I tell you what is thee biggest waste of time in our lives?
Feeling guilty.
We all do it, we all waste time regretting bad decisions, and we all beat ourselves up. We replay the same stories in our minds and lose any kind of self compassion for ourselves we once had.
But how detrimental is this mindset? We should never be treating ourselves this way. We must love ourselves whole heartedly before we can do any good for others in this world. But, I have good news for you…
I am freeing you from all your guilt, right here, right now. Yes, me. I will give you one piece of advice that will change your life forever as long as you listen to and believe it is true (and it is, trust me).
There is no need to feel guilty if you consciously realize that you made a mistake, and you have learned from this experience. If you know what you have done is wrong and it conflicts with your morals and conscience, you have already learned and know that you will not repeat the same mistake. Thus, there is no need to hoard guilt when your conscience already knows that you're going to do better next time. You do not need to feel guilty about mistakes that were lessons learned and ways in which you will improve as an individual. Torturing yourself does not make you a better person, but learning will.
I think the concept of guilt is a significant issue in our society. For example, telling our children that they are naughty when they make a mistake can affect their personal idea of who they are. If we often scold children for doing something bad, they start to think they are bad…Turning their guilt into shame. The difference being guilt the mindset of, "I did something bad", whereas shame becomes, "I am bad". See where I'm going with this? You are not your actions, and your actions do not define who you are as a person.
Do not let your guilt eat you up so much that it turns into shame, which then affects your view of yourself. It is with shame that we start to feel less self-compassionate and more unhappy.
The guilt you have does not need to define you, and don't let it. You make mistakes, you do bad things…And you know what that makes you?..
.
.
….HUMAN.
-keep shining
---