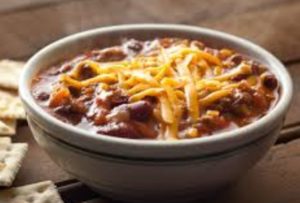 Do you ever have one of those weeks where nothing goes your way? Like the entire universe is against you and laughing at you…
I was having quite a pity party last week. I was not feeling the best, worked long hours, traveled a lot for work, and had numerous unpredictable mishaps. Not to mention, when you feel you're having a bad week it seems you stub your toe on every corner, bite your tongue a few times, and don't seem to get quite enough sleep. You name it, and I was complaining about it.
This happens to us all from time to time, doesn't it? We just get in this rut of 'life is hard' and 'I can't even". But I will tell you about an experience I had last week that totally changed my mindset. It was a great reminder that life really isn't all that bad.
We had a youth event at my place of employment last week where homeless youth could come in for a hot bowl of soup and a free haircut. Amongst the youth walked in a 52 year old homeless man who had a long ponytail and looked disheveled. But one thing I noticed about this man is that he was in great spirits.
He stated that he heard we were giving free haircuts today, and of course we welcomed him openly to the event regardless of his age.
Along with getting a free haircut, this man grabbed himself a hot bowl of chili and started eating in our conference room. I walked into the conference room to say hi and have a conversation with this man, however I felt awkward staring at him while he ate. A coworker suggested I grab a bowl of soup and sit down with him, so I did just that.
Now trust me when I say that this man did not come up for air when he spoke to me. All it took was me sitting next to him with a bowl of chili for the flood gates to be opened. It took patience and some active listening from me to sit through this man's unending and repetitive stories for an hour, but I tell you it was the best thing that has happened to me in a long time. It was a beautiful thing to witness unfold.
The art of listening is so powerful, and not something we utilize often enough as a society. We would gain so much from being able to listen to others, and not just listen to them but also hear what they are saying.
The reason I was able to be such a good listener that day is because I knew that this man probably hadn't had a single person listen to him in a very long time. He was alone, homeless, and an addict who was working towards becoming healthy again. All it took from me to make sure this man felt heard and loved that day, was to listen. And how simple is that? The simple act of listening and allowing someone to feel heard is so ridiculously powerful. Yes, it took an hour out of my day to do so, but what better way to spend that hour than to be sure you're making a difference in someone's life who is less fortunate than you. I have a warm home to return to, I know I will have food in my belly, and I know I have a huge support system of people who I can turn to. One hour is not so bad when you think about all the great things you have in your world.
Amongst being homeless and disheveled, this man was grateful, he was cheery, he was warm, he was harmless. Once I started listening to him, I did not even see what was on the surface.  I only saw his great spirited attitude. Once we give someone a chance, rather than focus on judging at first glance, we can learn so much. 
Without any prompting, he told me about where he was from, his past, his addiction, his health, his life goals, and his art that he is so passionate about. After he left, one of my coworkers said to me, "Wow, you did such a great job listening to that man, I would not have been able to do that". That is when it dawned on me that it is really difficult for us in this society to take time out of our day to listen instead of talk. But not only to listen, but to hear what is being said….To take what is being said and apply it to our lives in order to better people. It truly is a difficult task that takes some humility and discipline to accomplish. But by doing this, we gain so much, and unfortunately it is so overlooked.
How often do we just wait our turn to speak next? Not listening to the one currently with the microphone, but just waiting our turn to say what we think needs to be said. How often do we have a question or thought while someone is speaking, and then make that our focus rather than continuing to hear what that person is saying? All to often, this is how we communicate in our society, thus not leaving any room to grow and learn as individuals. It is through others that we learn about humility, acceptance, and diversity. And I was so grateful to have that opportunity on the day that I met the 52 year old homeless man in great spirits.
When asked if my cup is half full or half empty, my response is always that I am grateful to have a cup ~
-keep shining
(Don't forget to 'like' and share my Facebook page and posts at www.facebook.com/secretsofsw/ )