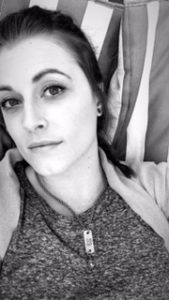 Food for thought:
Maybe when you no longer need anything, you can have everything. And when you stop trying to make things happen, anything can.
Take a second to reread this quote a few times and think about what it means to you. Does it resonate with you as much as it does with me?
We spend so much of our time focusing on what we want and deserve, how to reach that goal, how to ensure the outcome is exactly as we need it to be. We want every situation in our life to play out the way we imagined. But let me ask you this, how is that working out for ya?
How many times have your plans worked out the way you've tried to twist and turn them?
Every time something cruddy or unforeseen happens to me I get stressed and upset, just like anyone else.  But  life has been a lot easier to navigate when I take a step back and look at the bigger picture. I can completely understand why that road block, unpredictable adventure, plot twist, happened. Every time I take this step back, I learn something about myself and I am grateful for the experience. It doesn't take away from the pain or confusion or stress that it had on me as I still have disappointments. Every time I take a step back I trip and fall over an imaginary line, and fall flat on my face (both literally and figuratively because I am the most accident prone human I know).
Taking a step back and reflecting does flood us with emotions, some of which we want to avoid. It's difficult because we are faced with the realization of ourselves and that change is hard. It's important to remember that it is normal to feel these emotions; anger or disappointment typically, when things do not work out in the boring, predictable way we hoped.
We need to allow ourselves to trust the process more often, to challenge ourselves to let go. I talk about this a lot in my blogs because I see everyone in my life struggle with this, time and time again. When life happens, we vent and focus solely on the negativity of the event and we ignore all that we've gained. It's easier to complain than to challenge ourselves. But each and every one of you is resilient, and I promise you will get through it. I can promise you this because you're still standing, aren't you? Think about how much you've been through in your life. The wonderful thing is you're still here, despite it all. And it's the difficult times in life that truly define us. Don't miss the opportunity to be proud of who you are and what you're capable of.
Click here to read my blog on letting go of control
Most of the time we refuse to look at how that negative experience could also benefit our lives. We really can have everything when we expect nothing, when we let it flow and bring on life's adventure. Anything is possible when we let go of expectations or plans for the future. Doesn't that just make you smile and exhale a little bit? I know I relax a little more each time I remind myself of this. I feel more motivation to accept and appreciate the unknown.
Not only do we try to manipulate life's tests to make them fit our impossible mold, we focus on what others have. If there's anything I have learned through my career in social work, it is that we have no idea what anyone is going through, regardless of what we see on the outside. We constantly focus on the next shiny object; the they-have-what-I-want mentality. We focus on who we strive to be like and base happiness on materialistic things that others possess. Just try to focus on yourself, comparing to others is a huge waste of energy. Trust me when I say, there's enough to go around. Life is so much sweeter when we can just be happy for others and move on. But know that you too will find what it is that you need, always. And don't forget that regardless of how great someone's life seems, it's not your life. You don't have that life because it was not meant for you. Embrace your own path.
Speaking of focusing too much on others, I have also learned to be picky with friends. People can be toxic and add to the stress of your world. I often hear people say that as you get older, you start to notice those diamond friends that are always there; good, bad, or ugly. Some 'friends' are just around for all the good times, or others only show up when you're life is full of obstacles. We let these people influence us too much. Don't drink other people's poison, even when it's offered with love….
We all have that one friend who never fails to be right at our side when it involves some juicy drama or tragic event, however aside from that they mysteriously disappear. Your struggles make them feel better about their own lives. Or the 'friends' you only hear from during times of fun and adventure and social outings. I have one word of advice for you; drop 'em like they're hot….Ain't nobody got time for that.
Click here to read my blog about self-focus; letting go of the world's expectations
Click here to read my blog about connection vs attachment, and when to let go of some relationships
Okay, sorry for that 'squirrel!' moment on lame friends; back to letting go…
I also want to point out that we never know what blessings an obstacle is creating behind the scenes. I would argue that you could totally be avoiding larger nightmares and mishaps because this obstacle arose in your life, thankfully…
For example, I was previously employed at a job I loved. It always felt smooth-sailin' and doable, even on the long and emotional days. However, my biggest blessing and curse as a human is that I get bored easily. I constantly need to be learning and feel like I am being challenged in my work. God forbid I just pick a job with no stress, chaos, or overtime, but I can hardly imagine that!
I was starting to get a little stir crazy at this job due to the desire to always be challenged. But because I enjoyed my clients and could not fathom moving on, I could not get myself to leave the organization. Out of the blue, there was a huge misunderstanding that has caused a lot of self reflection in my life. I ended up leaving that job in a really confused and upsetting place, however because of that I found a better path for myself. I am now in a position that was meant for me, and that I am beyond passionate about. Had some random, unpredictable experience not occur at that previous job, I would not be here today. I would not have had the drive to leave and allow this new job to practically fall into my lap. As far as misunderstandings go, talk about good timing. Not to mention that since I left that job, a lot more has changed which has placed much more stress and workload onto the wonderful staff there. AKA, I dodged a bullet and avoided those bigger nightmares that I mentioned earlier.
During that time in my life, I was not myself. I took on someone else's problems and internalized them making it my own fault. I wasted many days wondering why. But once I took the time to step back and focus big picture, I learned so much about myself. I learned to be more assertive and stand up for myself, I learned that it is okay to not take the fall for someone else, and I feel more confident in knowing I did not do anything wrong. I am always trying my best, and at the end of the day that is what matters. And ultimately, it was those feelings that motivated me to leave, to move on, and to know that the position was no longer serving me. That chapter was closing, and opened me up to a path full of new possibilities.
Long story short, life can be unrealistically unpredictable in the best of ways if we just lessen our expectations and let life be beautiful…The way it was meant to be.
 -Keep shining 
Click here to read more about how to instill more fun in your life
Click here for the top 10 reasons to call in sick
Click here and here for blogs on how to be more assertive
Click here for more tips on letting go
'Like' and share my Facebook page for regular blog updates.
Quotes and motivation for today's blog came from the book Outrageous Openness by Tosha Silver